With all the healthy discussion among install monetization, anti-virus and browser companies these days, I feel confident that our industry is ready to move out of the world of trying to circumvent Chrome flags and Google Safe Browsing blocks and into a new era of true compliance.
AV's, software creators and browsers are currently collaborating to develop guidelines that are acceptable to all. Consumers will be protected while still allowing a fair and competitive download marketplace to exist. This marketplace, in fact, needs to exist to level the playing field in this billion dollar industry. It is lost on no one that the fortunes of IAC, Google, Microsoft and Yahoo were built with great assistance from the download products.
The default search functionality of the browser remains the only way that anyone, other than Google, can continue to compete for market share in the massive world of search monetization. Given that, the only chance to avoid a monopoly is to keep this arena open, fair and competitive. At Webinstall we are embracing this new world of Chrome compliant monetization and want to share how we're doing it correctly while also showing some examples of companies still trying to sneak products onto Chrome browsers.
In short, compliant default search monetization of Chrome means using the Google settings API and adding an approved extension. The below images show a compliant installation of our file scanning extension, eShield by a user downloading from a partner site. Notice the approved method of offering a user additional offers in Chrome: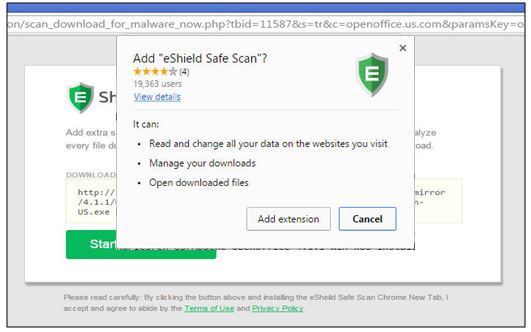 The installation uses the settings API to make all changes and exists as a reviewable and easily removable Chrome extension. Performance, as compared to a fully monetized .exe file, is mixed. The conversion rate is very high but revenue per users is lower. The reason for the high conversion rate is the complete lack of AV flags, the quick two-step install and the removal of the 3rd party installer from the equation. Some sources of traffic see HIGHER performance from a compliant solution, some see lower performance. The secondary benefit is all sources see their risk of Safe Browsing flags on their site reduced to 0.
A reason for the low revenue per user on certain sources is the persistent prompts from Chrome after the installation occurs – repeatedly asking users to switch back to Google as their search engine. It is our hope that, as industry guidelines evolve, these aggressive prompts from Google will go away. That said, performance rivals and often beats competing methods of Chrome monetization because of the aforementioned conversion rate.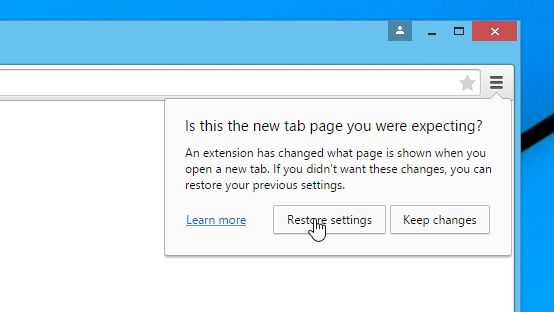 As an industry, I hope we will adopt this method and refrain from using exotic extension file names and backend, non-approved default search changes that remain prevalent in our industry. Below is an example of another installer company using a zipped executable file combined with a exe(.) file name.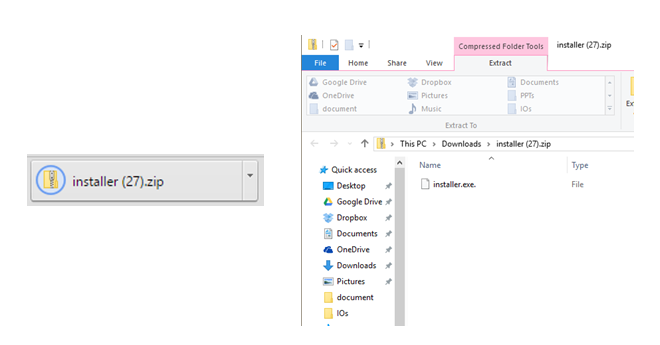 Surprisingly, this simple change to the file naming gets their .exe past Safe Browsing. I'm not sure how this has remained so on Chrome for so long. It's easy enough to replicate this method but we've chosen to invest our efforts into building a monetization solution that is compliant and long term.
Another example below shows the same company using a flash exploit to completely circumvent the Google Safe Browsing check.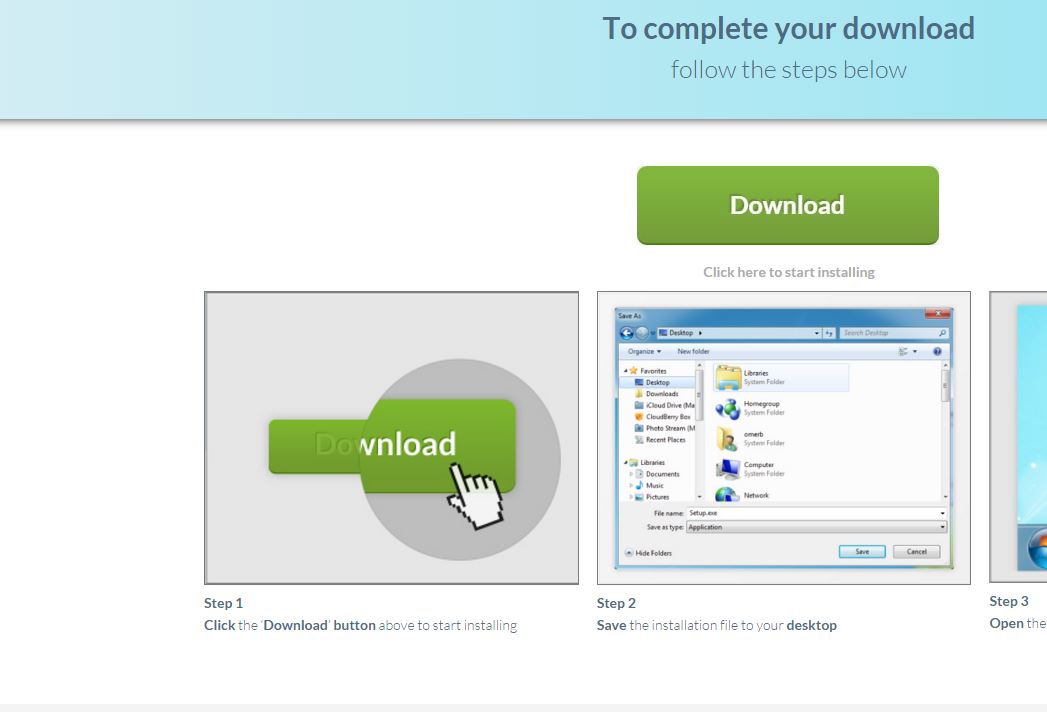 At Webinstall.com (a Tightrope Interactive Company), we look forward to working with industry partners, premium software publishers and advertisers that are ready to move into this new era of compliance.